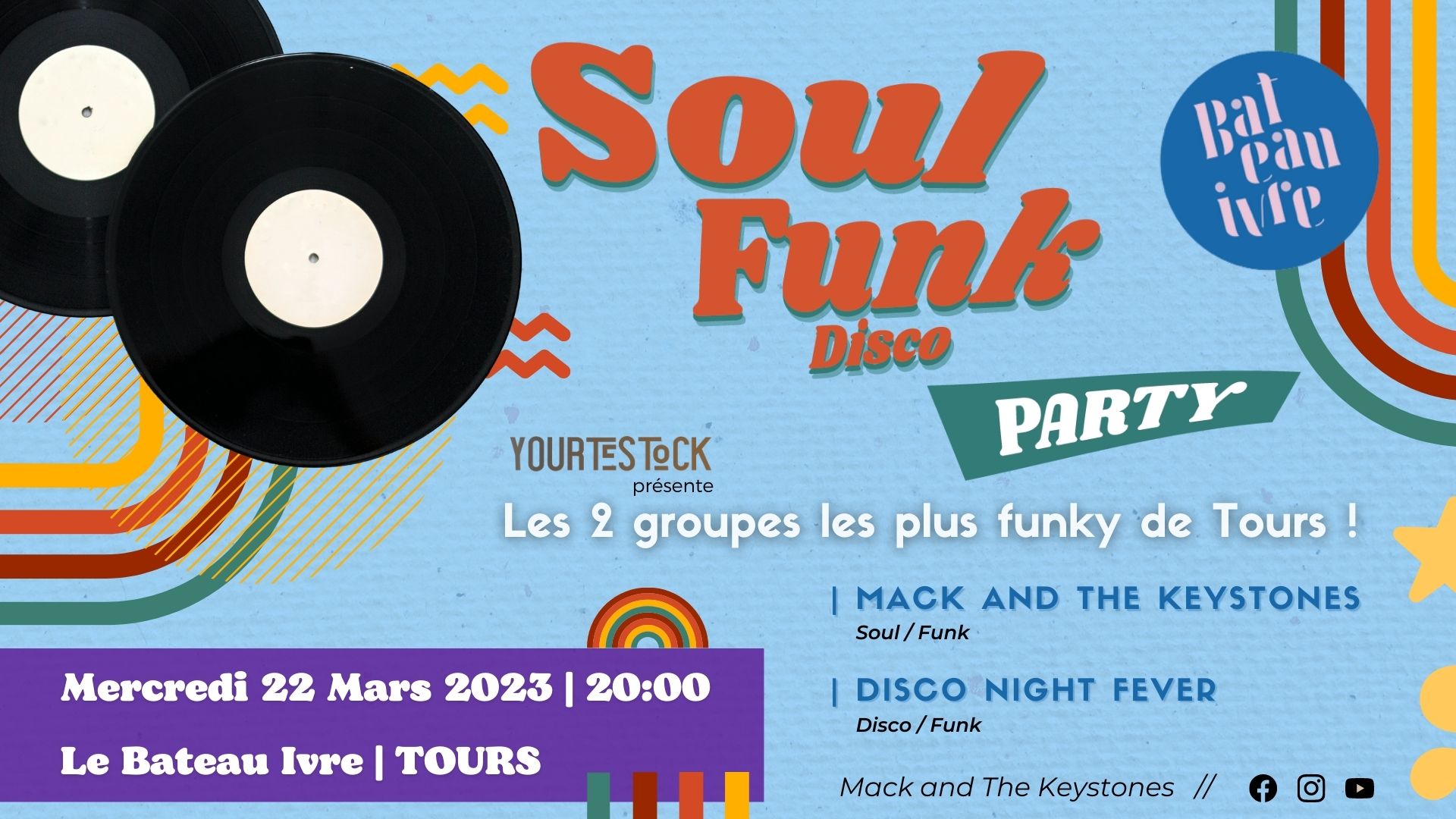 Mack and the Keystones + Disco Night Fever
Mercredi 22 Mar 2023
20h
6€ / 8€

Mack and The Keystones incarne pleinement l'esprit de la soul des 60's à nos jours.
Au travers de compositions à la touche vintage totalement irrésistible, le répertoire évoque aussi bien l'âge d'or de la Motown ou de Curtom Records (Curtis Mayfield, Marvin Gaye) que le funk multicolore et bariolé des années 80 popularisé par Stevie Wonder, Michael Jackson et Prince. Le groupe de musiciens bien connus de la scène tourangelle, mené par Ronan Mazé (ex-saxophoniste de Ben l'Oncle Soul) enregistre son premier album pendant le confinement. Cette soirée exceptionnelle de Release Party ravira un public avide de feel good music, impatient de retrouver sur scène les riffs de cuivres affutés, les mélodies efficaces, le groove inaltérable des soirées façon Soul Train.
Prévoyez une deuxième paire de pompes, un after sera assuré par le trio Disco Night Fever, dont le jeu énergique, précis et puissant mêlant rock, funk et disco est bien déterminé à vous arracher les quelques gouttes de sueur qu'il vous reste. Vous êtes prévenu·e·s !